No Obligation
Free Consultation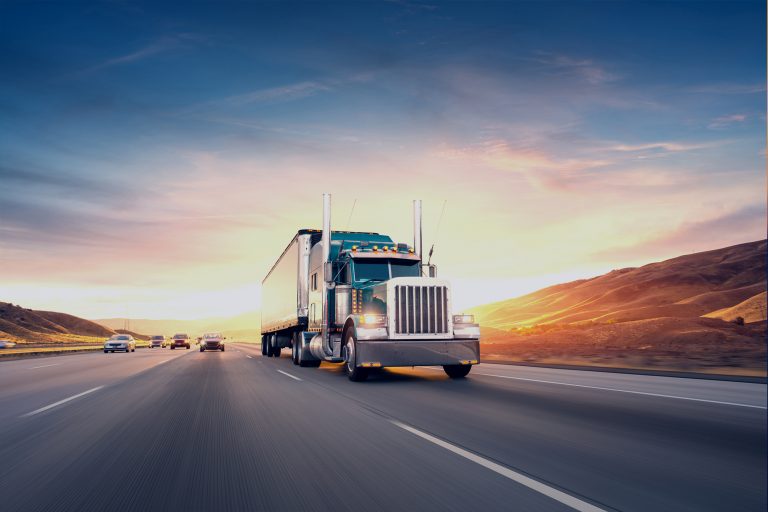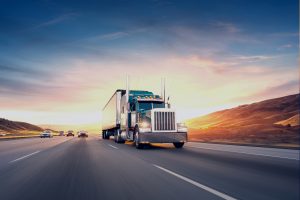 In south Florida and Okeechobee County many types of vehicles travel on the roadways. The Ledezma Law Firm has specialized knowledge in the area of trucking accidents. In Okeechobee County large commercial trucks travel interstate and intrastate. 
A trucking accident in Palm Beach Gardens or Okeechobee, FL, can change your life instantly. Understanding your rights under Florida's no-fault insurance laws can be complicated. You need to know how to hold the trucking company liable for as much as possible, and how you can get what is rightfully yours in a trucking accident. You have questions, and we're here to help you get the answers you need. You don't have to go through this alone. We are happy to give you a free consultation and put your mind at ease.
Proving Liability
Liability is crucial in deciding who will pay for your injuries, and how much they will be responsible for paying. In a trucking accident the truck driver will try to claim that he or she is not at fault. Road conditions, road construction, and other circumstances sometimes become an argument for why a driver was not responsible for a trucking accident in Okeechobee, FL. Highway 70 is a widely used road in Okeechobee and in some cases, the truck driver may even try to prove that you are partially or completely responsible for your own injuries. It's hard to fathom that someone would blame you when you were the victim, but it happens. Lawyers who are familiar with accidents involving commercial carriers know that this may not be as straightforward as some people think. It's easy to blame someone, like the truck driver for instance, but if that driver is not covered by enough insurance, then it may make more sense to make a claim on the commercial carrier itself. The negligence of the driver may be the cause of the accident, but since that driver was representing the trucking company while doing his job, then the carrier should also take responsibility. Let our experience work for you. We not only understand liability and the law, but we will go above and beyond to make sure you win your case.
Investigating Your Case
The trucking accident investigation will be very thorough and will include special circumstances including but not limited to road conditions, the truck driver's driving record, the truck drivers driving habits, whether or not the truck driver was sleepy or drove for too many hours, and anything that may prove the truck driver's actions resulted in the accident. Without a qualified and experienced lawyer to help you, the investigation will be completely one-sided, and you won't be represented at all. The Ledezma Law Firm is experienced in accident investigations pertaining to trucking accidents in Okeechobee, FL. Our knowledgeable law firm will prove your case, advocate for your rights, and get you the money you are entitled to.
REQUEST A FREE CONSULTATION
We'll provide a free investigation into the details of your case and the options you may have available.
Federal Trucking Laws and Trucking Industry Regulations In Okeechobee 
When truckers or trucking companies do not follow federal trucking laws and trucking industry regulations in Okeechobee, FL, injuries may occur. And when these unfortunate wrecks happen because of a negligent party, it is best to have a seasoned trucking law firm like the Ledezma Law Firm on your team to guide you through litigation. A dedicated lawyer could review your case and determine how a truck driver or trucking company's negligence led to your accident. Call today and set up a free consultation.
State And Federal Regulations in The Trucking Industry
Trucks are regulated on two levels, the state and federal levels. If a truck was driving within the state, say Florida or Georgia, the state laws would apply as far as trucking industry regulations are concerned. If a truck is traveling interstate delivering goods or services, they are governed by the federal government's regulations. Oversight for truckers on the federal level is provided by the National Highway Transportation Safety Association and the Federal Motor Carrier Administration (FMCSA), who ensure truckers abide by all the safety regulations.
What Are The Common Causes Of Truck Accidents?
Some instances that frequently lead to semi-truck accidents may include lane shifting, defective road conditions, truck driver fatigue, and bad tires. Set forth below is a partial listing of some other common causes of truck accidents in Okeechobee:
Unrealistic delivery deadlines

Driver inexperience

Poor maintenance

Distracted driving

Drugs or alcohol use

Failure to obey traffic laws

Lane changing

Freight overload

Too many hours driving

Faulty equipment

Other causes
Get Your Life Back
We are very thorough and want to see you get compensated for everything you've lost. Many trucking accident victims aren't aware of all of their rights. In addition to medical expenses, you may have lost wages, and suffered other financial hardships. The emotional toll a trucking accident can take on you and your family are important to us, as well. Accidents are traumatic. Getting your life back means getting you a settlement that takes all things into consideration.
Most importantly, don't wait to get us on your side. You need someone who will get involved right away and represent you every step of the way. To learn more or discuss your case, get a free consultation with a lawyer at the Ledezma Law Firm by calling or emailing attorney Renier Ledezma at rledezma@ledezmalawfirm.com.
REQUEST A FREE CONSULTATION
We'll provide a free investigation into the details of your case and the options you may have available.
Personal Injury Blog Posts:
September 24, 2021
Medical malpractice is a serious issue and can leave a patient with lasting injuries and medical issues. However, proving a malpractice can be a difficult process,
[…]
September 10, 2021
Wrongful death due to negligence is a tragic and highly emotional experience.  Proving a wrongful death due to negligence can be stressful for loved ones during
[…]
September 3, 2021
Who can sue for wrongful death in Florida?  This is a very common internet search for those that have lost a loved one and are trying
[…]