ABOUT LEDEZMA LAW FIRM
Our firm fearlessly and aggressively advocates for our clients' rights.
Renier "Ray" Ledezma, the founder of the Ledezma Law Firm was born and raised in New York and attended Archbishop Molloy High school in Briarwood, Queens. He then attended college at Texas A&M University where he earned his Bachelor of Arts Degree in Political Science. Mr. Ledezma was active in athletics and played rugby at Texas A&M. For Law School, Mr. Ledezma attended Thomas Jefferson School of Law in San Diego where he earned his juris doctorate degree.
Mr. Ledezma moved to Florida from California where he passed the bar exam and began his legal career. Mr. Ledezma worked for the Palm Beach Public Defender's Office and gained invaluable trial experience. At the Public Defender's Office, Mr. Ledezma tried close to 70 jury trials and was successful on many of them. He holds the Palm Beach County record of 60 acquittals after one trial. Mr. Ledezma handled misdemeanors to serious felony cases.
After the Palm Beach Public Defender's Office, Mr. Ledezma worked for the Maus Law Firm where he worked on insurance defense, family law and personal injury cases. Mr. Ledezma specializes in personal injury cases including but not limited to vehicle accidents, trucking accidents, slip and falls and many more. Mr. Ledezma is a member of the Palm Beach and Broward Bar Associations. Mr. Ledezma is also a member of the Palm Beach County Justice Association and the Broward County Trial Lawyers Association. The Ledezma Law Firm has settled close to 5 million dollars in just over the last 5 years. Mr. Ledezma understands the importance in seeing justice for victims of injury cases. As such, he wakes up every morning vowing to protect the rights our government gives us and fights to ensure the negligent parties and courts don't forget that.
---
---
Olha Skupa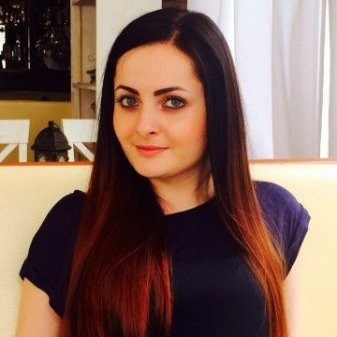 ---
Olha Skupa began her legal career in 2020 and has worked extensively in the area of personal injury law since then. She brings with her a strong background in paralegal skills and is able to assist in the legal investigation, strategy development, trial preparation and negotiation of settlements related to personal injury claims. Her compassion and commitment to helping others, along with her hard work and dedication, has helped many clients receive the justice they deserve. Ms. Skupa is a member of the Palm Beach County Justice Association and the National Association of Legal Assistants. Ms. Skupa speaks Ukranian and Russian and her experience is primarily in Personal Injury, Premises Liability and Auto Accidents. Ms. Skupa was born in Ukraine and moved to Jupiter where it has been her home since 2020.
An excellent, reliable, knowledgeable, considerate, hard working attorney. I would never, ever use another attorney.

It is rare in this day and age to find an attorney that is dignified, caring and kept me up to date the entire time. He exceeded my expectations, which are quite high. Ray did not miss a beat in any part of the client/attorney relationship. If you need an attorney, this is the attorney you should choose. You will not be disappointed.

Great Attorney and cares about his clients.

Mr. Ledezma assisted me with my battery case and fought hard for me. He did not recommend accepting the first offer and it turned out he was correct. I ended up getting a much better deal which minimized the costs associated with my plea agreement and long-term consequences. More importantly, Mr. Ledezma by his actions really showed he cared and made me feel like I was more then just another client. A great experience and I would highly recommend him for anyone.

Very aggressive and cared about getting the nest result.

I fell down at Walmart about a year ago and hurt my back. I received medical treatment and brought it to Walmart's attention. However, when Walmart received my letter and medical records they said they were not responsible. My friend retained Renier for his personal injury matter and recommended him. When I spoke to Renier he was very helpful and explained the process to me. He didn't make any promises besides he would work very hard to get me a good settlement. He filed a demand letter and negotiated with Walmart for over 6 months when he eventually got me a great settlement. He was great because I was able to call him for questions even on the weekends. I could tell he cared about making me happy and getting me a great result. I highly recommend him to anyone else in my position.

Renier got me a great resolution to my case.

I retained Mr. Ledezma for my DUI case about a month ago. It was my second DUI arrest in a few years. Renier did a great job and explained the process to me and did not make promises he could not keep. There was a chance I would not get another reckless so my expectations were kept at a reasonable level. However, he found some weaknesses in the case and ended up getting me a reckless instead of a DUI conviction. I was impressed with Mr. Ledezma because he was very straightforward and showed that he cared. I would definitely recommend him because he is sincere in his efforts and cares about his clients.

Very Capable Trial Attorney

Renier or "Ray" as he calls himself represented me for a DUI in Palm Beach County and at first I was not thrilled about the idea of going to trial. However, Ray made me feel comfortable and explained the pros and cons of having a trial. We had the trial and he got me a NOT GUILTY. I was very happy but glad that the process was finally over. He could have kept me a bit more informed regarding the discussions he had with the state attorney about my case. Overall though, I would definitely recommend him to someone.
CONTACT OUR OFFICE TODAY
This is the 1st item
This is the 2nd item
Broward: (954) 670-7105 | Palm Beach: (561)-454-9727