No Obligation
Free Consultation
The Ledezma Law Firm proudly assists Jupiter residents in personal injury matters. Jupiter is a well-known city for bicycle enthusiasts. Many bicyclists ride from A1A past Carlin Park and Guana Bana restaurant all the way through Jupiter Island to Hobe Sound. Unfortunately,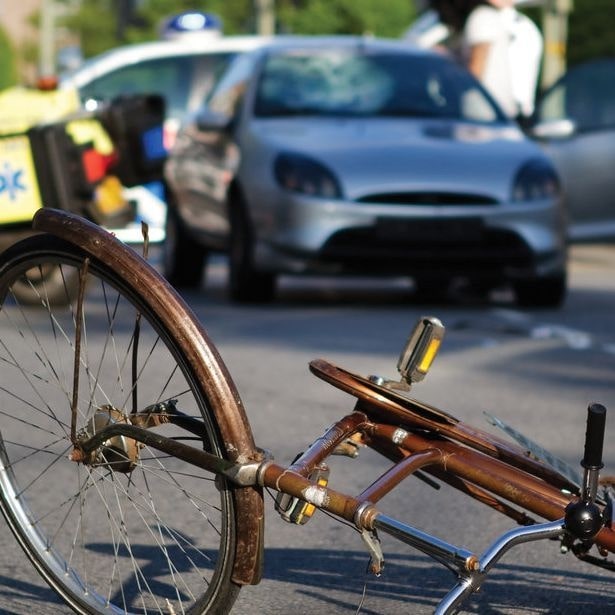 many bicyclists are injured or killed in accidents involving motor vehicles. In fact, Florida leads the nation in bicycle fatalities. The statistics in 2017 reflect that in the U.S. 783 cyclists were killed and the number was 125 in the state of Florida. 
Most commonly reported factors for bicycle fatalities:
Failure to yield right of way — 38%

Not visible (dark clothing, no lighting, etc.) — 10%

Failure to obey traffic signs, signals, or officer — 8%

Making improper turn — 8%
The Ledezma Law Firm recently handled a case where our client was riding her bicycle on A1A in Jupiter in the same direction of traffic but the driver about to make a turn onto A1A from Indiantown Road failed to stop at the stop sign and hit her. Our client was seriously injured but she survived. The Ledezma Law Firm was able to get our client full compensation for her injuries. 
Injuries from a bicycle accident can result in the following:
Fractured head

Broken leg or arm

Spinal injuries such as fractures

Herniations

Injured shoulders

Trauma to the skull

Broken hips
The majority of bicycle accidents arise over issues concerning who had the right-of-way. Proving right-of-way in the aftermath of an accident can be complicated. For example, while riders are required to stay in a bike lane or as close to the right of the roadways as practical, they are permitted to leave these areas and enter the roadway to avoid a hazard, to make a left turn, or to pass someone. When a bicycle rider performs one of these actions, drivers are supposed to give them three feet of space. While a bicyclist may very well be at fault for performing certain maneuvers without indicating their intention to do so, proving this can be difficult.
REQUEST A FREE CONSULTATION
We'll provide a free investigation into the details of your case and the options you may have available.
Bicyclist Also Have To Follow The Rules Of The Road
Bicyclist must be aware that they also have to adhere to the rules of the road. Bicyclist must ride their bike in the same direction as traffic, ride in the designated bike lane and grant the right of way to another bicyclist and yes at times even a motor vehicle. If a cyclist fails to do this then they may be found 100% negligent or at least comparatively negligent.  
In Florida, we follow a no-fault insurance system for car accidents. This means that anyone involved in an accident recovers compensation for injury expenses and lost income through their personal insurance policies. Drivers injured in bicycle accidents caused by the bicyclist will generally only be able to file for additional coverage from the bicyclist's insurance or through a personal injury lawsuit if their injuries reach the "serious injury" threshold, meaning the following occurred:
significant disfigurement

permanent limitation of use of a body organ or member

a significant limitation of use of a body function

bone fracture

substantially full disability for 90 days
Don't wait to get us on your side. You need someone who will get involved right away and represent you every step of the way. To learn more or discuss your case, get a free consultation with a lawyer at the Ledezma Law Firm by calling or emailing attorney Renier Ledezma at rledezma@ledezmalawfirm.com.
Personal Injury Blog Posts:
September 24, 2021
Medical malpractice is a serious issue and can leave a patient with lasting injuries and medical issues. However, proving a malpractice can be a difficult process,
[…]
September 10, 2021
Wrongful death due to negligence is a tragic and highly emotional experience.  Proving a wrongful death due to negligence can be stressful for loved ones during
[…]
September 3, 2021
Who can sue for wrongful death in Florida?  This is a very common internet search for those that have lost a loved one and are trying
[…]