Ending a marriage is always a difficult
and upsetting process on some levels.
---
Not only are you severing emotional ties, but you are also splitting up your lives.
---
Property that you both acquired over the length of your marriage will have to be divided
and distributed according to plans that you and your ex-spouse either work out in a settlement,
or with the help of a judge.
---
Have a question?
Talk to our experienced attorneys.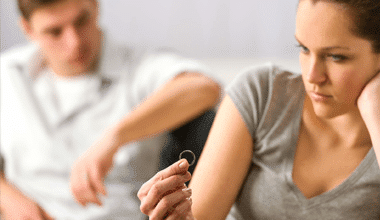 A t the Law Office of Ray Ledezma, we have been working with Florida divorce law for many, many years. I will utilize my arsenal of legal knowledge and experience to help you through this difficult time in your life.
There are many issues that require careful attention and important decisions when divorce proceedings are initiated. One of the most important aspects of a divorce is often the children – where are they going to live?
---
This is one of the hardest questions to answer, and the whole process can often be extremely emotional. We are aware of the hard decisions that you are going to face through this whole procedure, and we will stand by you and your family to support you and offer you the expert legal advice and guidance that you can expect from the Law Office of Ray Ledezma.
If you have made the decision to dissolve your marriage, it is in your best interests to understand your legal rights in the process.
No Obligation
Free Consultation
years of experience
---
Nullam ac urna eu felis dapibus condimentum sit amet a augue. Duis sed odio sit amet nibh vulputate cursus a sit amet mauris ccumsan ipsum
Some of the aspects of divorce that you will want to speak to your attorney about include:
---
Alimony
Child Support
Custody
Property Division
Uncontested Divorce
Collaborative Divorce
OPTIONS FOR DIVORCE
Flat Fee divorce is an option when you and your current spouse have no contention about children, property, etc. If you can come to an agreement among yourselves, you may be eligible for a quick and inexpensive Flat Fee Divorce (also called uncontested divorce). We have helped hundreds of clients through the process of a speedy divorce in Florida – actually, you can even receive a divorce in as little as 20 days after papers have been filed.
Collaborative Divorce is another option that can be explored if you and your spouse have an amicable relationship or if you wish to end the marriage and arrange your own agreements without the determination of a judge. Nobody knows your marriage and circumstances better than you, and a collaborative divorce is sometimes the better option as it has the benefits of being less expensive and more personalized. Whatever you choose, we will be working with you and for you to uphold your rights and achieve the best possible arrangement for you and your family.
Gravidapsum dolor sit amet, consectetur adipiscing elit. Fusce velit tortor, dictum in gravida nec, aliquet non lorem.
Let Us Help
Broward: (954) 670-7105 | Palm Beach: (561)-454-9727