No Obligation
Free Consultation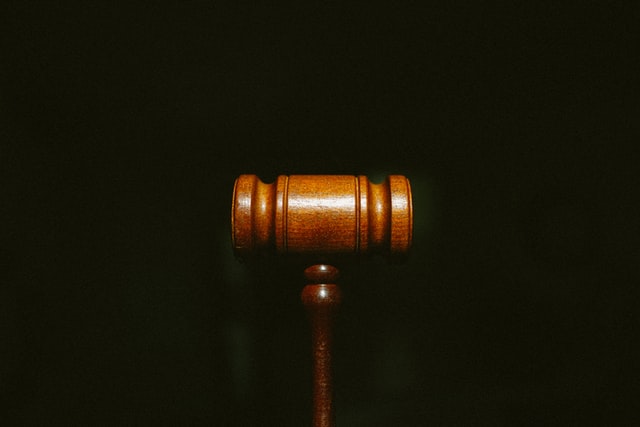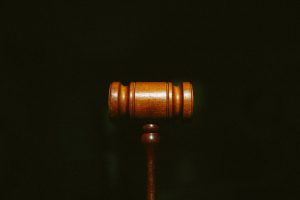 In a successful product liability or defective product claim, your attorney must prove a defect exists in a product or good, such as food, and, in many cases, provide evidence of a causal link between the defect and your injury.
The attorneys at the Ledezma Law Firm will conduct a thorough investigation to help establish that a defect exists, determine how or when the defect manifested, and illustrate how it relates to your injury.
During this investigation, the injury attorneys at the Ledezma Law Firm will:
Review the nature and extent of your injury

Review medical reports

Review and evaluate the manufacturer's production process

Interview employees and managers

Determine whether the defect exists in other products

Consult with industry experts to examine and analyze the information gathered
While pinpointing the relationship between a defect and an injury may be simple in certain instances, there are other cases where uncovering and proving this correlation will require the assistance of an experienced attorney.
Product Liability Lawsuits for Defective Products:
Manufacturing defects are not intended to be part of the product and result from an error in assembly. Manufacturers have a duty to place safe products on the market and may be responsible for injuries caused by defects in their products.
If your attorney determines that your injury was caused by a manufacturing defect, you may be able to file a lawsuit based on strict liability to recover compensation for your injuries.
Strict liability means the manufacturer is responsible for any defects created during the manufacturing process, regardless of the care or caution exercised during production. When compensation is pursued under this theory, your attorney must only prove a defect existed at the time of production, and that this defect contributed to your injury.
Design defects are part of the original product design but create potentially unreasonably dangerous hazards for those who use the product as intended. The defect will typically exist in all goods produced in the same batch and may result from the negligence of the manufacturer, designer or architect in designing and producing the product.
If the manufacturer could have, or should have, anticipated the potential hazard or could have used a superior design to avoid the defect but chose not to, they may be liable for damage caused by the defect.
Failure to warn is another cause of action under which an individual can pursue compensation for a defective product injury. If the manufacturer or anyone involved in the sale of the product can foresee potential hazards in using the product, they have a duty to warn potential consumers of this risk. Failure to warn of defects that are known, or of which the manufacturer or retailer should have known, may impose liability on the negligent party.
If your attorney determines that your injury was caused by a manufacturer or party in the chain of distribution's failure to adhere to their duty to provide a safe product, you may be able to file a claim for compensation based on negligence.
A successful negligence suit will require your attorney to prove that the allegedly negligent party owed you a duty of care, this duty was breached through some act or failure to act, you sustained an injury, and the defect was the cause of your injury.
REQUEST A FREE CONSULTATION
We'll provide a free investigation into the details of your case and the options you may have available.
Defective Product Cases Our Palm Beach Gardens Attorneys Handle
Our Palm Beach Gardens attorneys handle defective product cases including, but not limited to, alcohol, pharmaceuticals, asbestos, Hoverboards, cosmetics, firearms, machinery, tools, medical devices, automobiles, and recreational products.
Defective products can occur in not only manufactured products, but they can also exist in any good placed on the market for sale. For instance, farmers and markets who sell contaminated food may be liable for damages for food poisoning and other illnesses. Farmers who put contaminated meats with salmonella can be held liable. 
Who Can I File a Lawsuit Against?
Any company in the chain of distribution including but not limited to the manufacturer, the retailer, and any other entities handling the goods in-between may be liable for damage caused by a defective product. It is very common to have more than one party be named as a defendant in your product liability lawsuit.
Manufacturers may include large corporations, individuals producing goods on their own, or anyone involved in the design or marketing of the good. However, larger corporations will usually have more assets and insurance limits. 
Additionally, retailers may be found liable for advertising that the product is safe or even insinuating that it is safe. Therefore, when a defective product is found everyone's role regarding the defective product will be scrutinized to see what level of liability they may have. 
Will I be compensated for My Injury?
Compensable damages in a product liability lawsuit may include current and future medical bills and expenses, pain and suffering, lost wages, loss of earning capacity, mental anguish, loss of consortium and other related expenses.
In the event that a defective product causes the death of a loved one, the surviving family members may be entitled to the above damages, as well compensation for loss of companionship, funeral expenses and related costs.
If you or a loved one has been injured in a defective product accident, you may be entitled to receive compensation for your pain and suffering. The Palm Beach Gardens, Juno Beach and Jupiter personal injury attorneys of The Ledezma Law Firm handle litigation across the state of Florida. Learn more about victims' rights of defective products and to discuss the possibility of filing a defective product lawsuit by contacting the lawyers at the Ledezma Law Firm today at (561) 454-9727.
Personal Injury Blog Posts:
September 24, 2021
Medical malpractice is a serious issue and can leave a patient with lasting injuries and medical issues. However, proving a malpractice can be a difficult process,
[…]
September 10, 2021
Wrongful death due to negligence is a tragic and highly emotional experience.  Proving a wrongful death due to negligence can be stressful for loved ones during
[…]
September 3, 2021
Who can sue for wrongful death in Florida?  This is a very common internet search for those that have lost a loved one and are trying
[…]